Now through April 30, 2022
---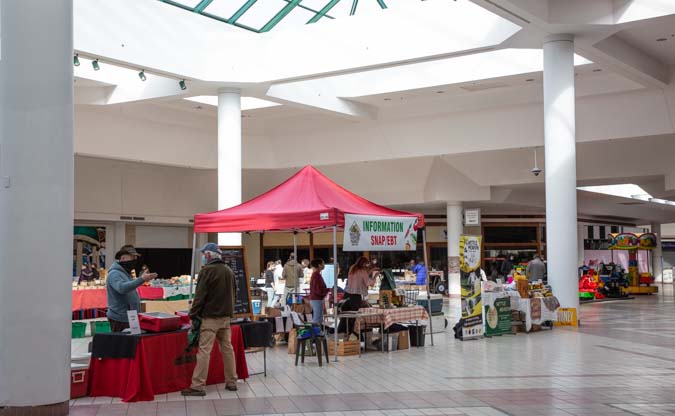 The Saratoga Farmers' Market is moving back to the Wilton Mall for its winter season! Open every Saturday from November through April, 9:30am - 1:30pm in the mall's food court.
Find 50+ local vendors selling a full range of locally produced items including fresh farm items, ready-to-eat foods, artisanal products, and, during November and December, holiday gift items.
Find more information at saratogafarmersmarket.org, on Facebook and Instagram @SaratogaFarmersMarket, or email market manager Emily at news@saratogafarmersmarket.org.
Saratoga Farmers Market Website
Breakfast with Santa with 95.5's Chad O'Hara
December 4, 2021 12:00 AM - 8:00 AM
Santa is inviting children to join him for Breakfast on Saturday, December 4th from 8 AM to 10 AM in...