HOT TOPIC
Offering a hip array of teen accessories, shoes and apparel inspired by music.
Steven Universe Jam Buds Girls T-Shirt
The sun is bright, and our shirts are clean. A sweet Steven Universe tee with Connie and Steven knows that Jam Buds are the best buds. Stop by and sho...
Dragon Gemstone Metal Cat Ear Headband
Give your ears some wings! The silver tone metal cat ear design has matching dragons curled around blue gemstones with moonstone flakes inside. Stop b...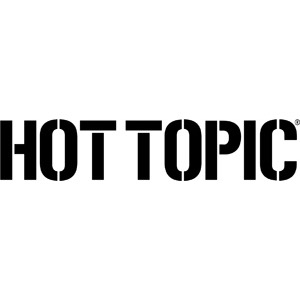 Related Stores
---
---